And The Winner Is…Inspired Guns!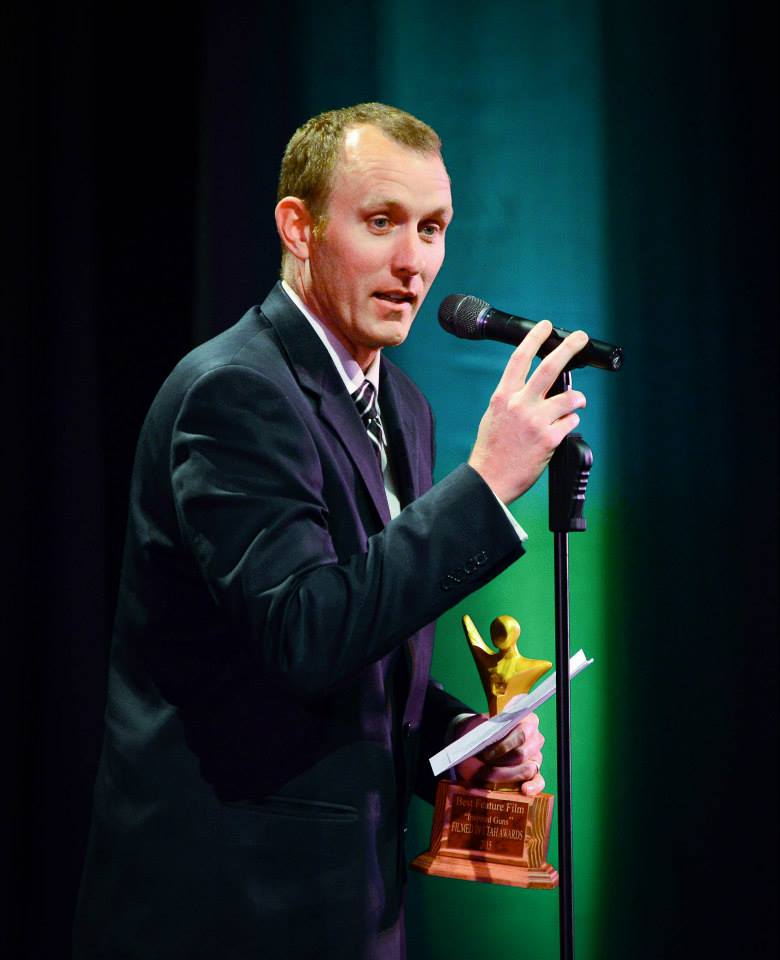 Dashiell Wolf
Best Screenplay – Adam White
Best Director – Adam White
Best Feature Film
We went through the awards show and unfortunately didn't win any of the first four nominations. (I think we should have definitely won best ensemble cast and best actor) So when the final award of the night came, the big one, I had no expectation of winning. I mean there are 50 judges and many if not most of them are not LDS so I didn't expect them to vote for a LDS comedy.
Garrett Batty presented the award for Best Feature Film as his film "The Saratov Approach" was the winner last year. When he announced "and the winner is…Inspired Guns" my mind was blown. We had done it.
I mean I knew the movie was funny, and entertaining but to have it validated by others who don't know me or any of the cast at all is truly gratifying.
The awards show was over 4 hours long and because I had zero expectations of winning Best Feature Film I was painfully unprepared to give an acceptance speech. I got up there and totally forgot to thank my amazing actors and the awesome crew that worked on the film. I also managed to talk about how I had no idea what I was doing while directing the award winning film to further embarrass myself.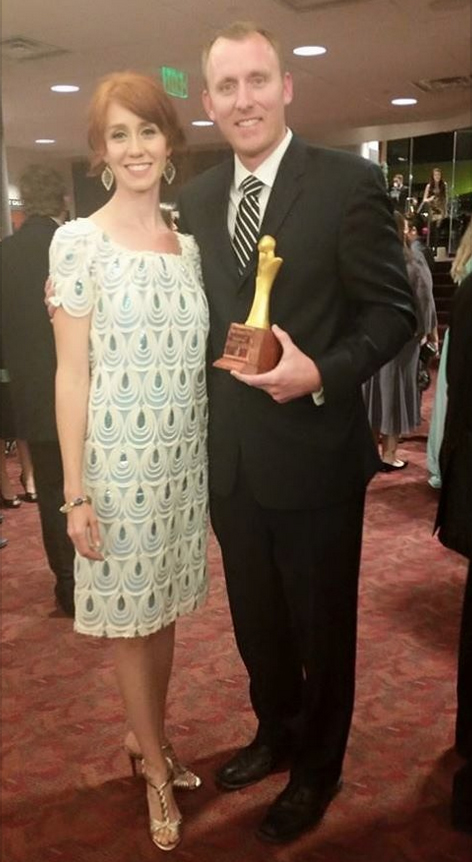 I did however recognize my amazing and beautiful wife who has been my support through all of my crazy filmmaking schemes.
When I got done with my semi-coherent speech and went backstage for the post award interview and photo shoot Garrett escorted me and we joked about how movies about LDS missionaries had swept the Best Feature Film awards the last two years.
All in all it turned out to be an unforgettable night and I just can thank enough all of those who helped make Inspired Guns awesome!
I love running into people who tell me how much they enjoy the movie and how they have watched it many times. To me that is the true measure of how good a film is. Will you watch it more than once?